Just like we depend on our desktops and laptops, the current 'Mobile Generation' depends largely on smartphones. Getting all our devices to work faultlessly together can often be a challenge, but Windows 10 makes this easier. One feature which is quite a handy option for the users on Windows 10 is to link their Android and iOS devices to the PC and use the 'Continue on PC' feature. It allows the users to push web pages from their mobile devices to the PC without necessitating connecting to the same network or using a USB cable. So how can you link Android or iPhone to Windows 10?
Should you link your phone to Windows 10?
Yes, there is absolutely no damage in linking your phone to your computer. Coming to the advantages of this action, there are many, you can conveniently share web pages, get alerts from Android apps in your Windows 10 Action Center and respond to SMS texts straight from your Windows 10 PC.
How to link Android or iPhone to Windows 10 PC
Complete the below-mentioned directions to link your phone to Windows 10 PC.
Step 1 – Open the "Settings" app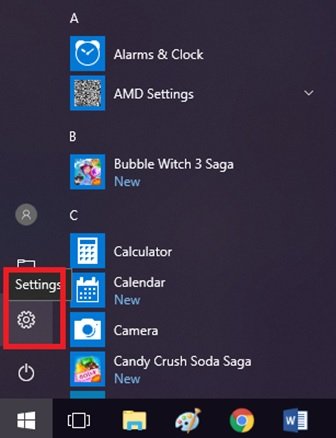 Step 2 – Navigate To "Phone"
Step 3 – Click "Add A Phone" Button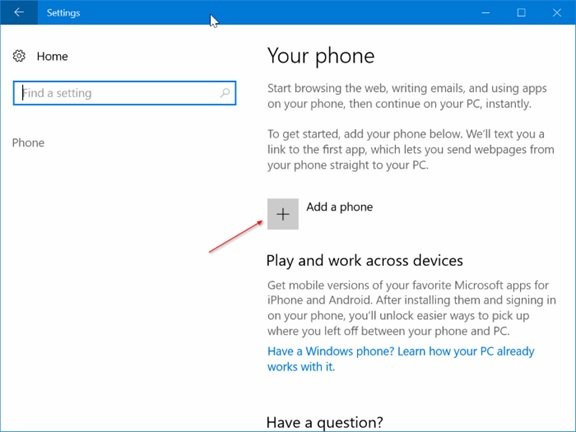 Note: if you are not signed in to your Microsoft Account, you will need to complete that first to go ahead in the process.
Step 4 – On "Link Your Phone & PC" Page, Select "Country Code" And Then Type "Mobile Number"
Step 5 – Click "Send"
Step 6 – Install application on your phone
On completing step 5, the user will receive a text message on their phone with a link to install the "Microsoft App" app. Tap this and then install the application from Google Play or the Apple App Store, contingent on your device.
Done, you'll see your phone listed on the Phone page in Settings, displaying you that it's linked.
Sharing links from mobile to PC
To test out if linking between PC and mobile is working, browse to a website you want to share with Windows 10 and tap the options button and then "Share". This action will open up the menu for sharing options on your phone — Hit on "Continue to PC" and further click "Continue now". You need to sign in with the same Microsoft account that you are using on your Windows 10 PC.
Note: Linking mobile devices on Windows 10 is only a one-time process. Yet, in case of any issues, try to delete the app and follow the same steps again. In most cases, the issue resolves.
Conclusion
Linking your iPhone or Android phone to your PC is about turning on cross-device experiences, if you haven't linked your mobile to your PC yet, do it right away.