Microsoft released Windows 10 recently and now each and every Windows based system is shipping with the latest version of Windows 10. Microsoft is still pushing new upgrades to make Windows 10 better, some systems are unable to provide the best performance. But there are some tricks to speed up Windows 10 on your PC or laptop, these are simple tricks and you don't need to be an expert to apply them. Try these tricks and speed up your system and get the best performance out of it.
Remove Unwanted Apps and Software
If you keep your laptop or PC stuffed with lots of software and apps and the main drive (where the Windows is installed) is running out of free space? Then you need to free up space on that drive by uninstalling apps and software which you don't use anymore. Some laptops or branded PCs comes with some additional apps which you don't use so you can uninstall them by going to Settings > System > Storage.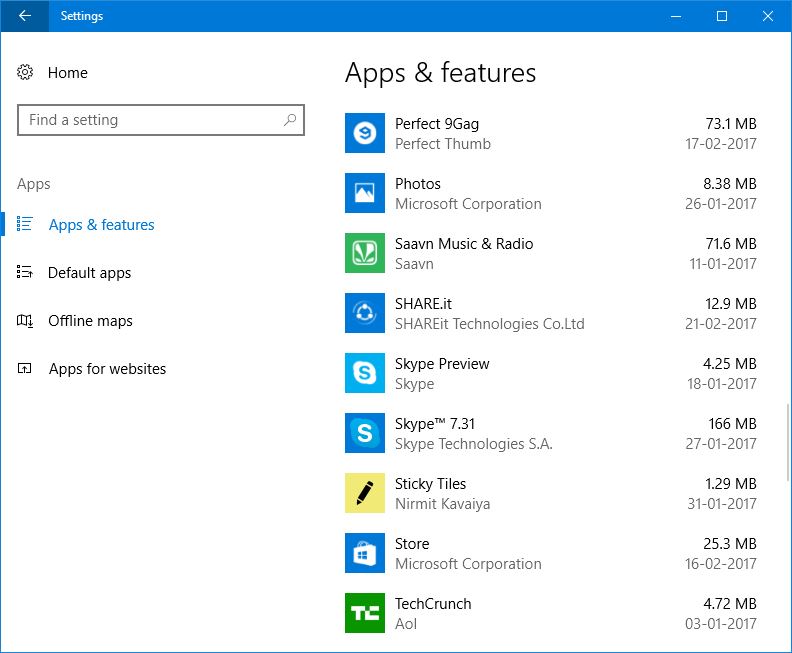 If you have lots of games installed from Steam, then you should change the default installation directory in Steam for games. Once the directory created on the next drive, you can move the previously installed games to the new directory that the Steam just created. You can also run disk clean up tool from the drive properties; it will erase all the junk files to save more space.
Disable Startup Apps
Sometimes your PC takes a lot of time to boot up and launch apps right when reaching the desktop. It's because of the apps which were set to run when Windows boot up and slow down the booting time. To disable the apps to run when system boots then right-click on the taskbar and click Task Manager. On Task Manager window switch to the Startup tab, select the app that you want to disable and click Disable button in the bottom right corner.
Upgrade Your System RAM
Sometimes the RAM provided in the system is less and slows down the PC, less RAM also increase the boot time and app launch time. To decrease the boot time and multitask with more than one apps, you have to upgrade the RAM on your PC or laptop. You can upgrade the RAM on the laptop too just you need to buy specific RAM modules with a specific frequency.
Install SSD as your Primary Drive
To decrease the boot time and launch apps faster than before, you can use an SSD for the primary drive. SSDs are faster than traditional mechanical hard disk drives; it decreases the boot time and launch apps faster from an SSD. Solid State Drives are expensive than mechanical drives, but if you are building a new PC for yourself, then you can consider buying a hybrid drive which comes with an SSD partition.
Set your PC to Best Performance
Windows 10 animations and visual effects take up lots of RAM, but you can turn the visual effects off to get the best performance. Open Run command, type sysdm.cpl and press Enter, this will open the System Properties window. Switch to the Advanced tab and click Settings button under the Performance section. In performance, options select the Adjust for best performance option and click Apply.
Conclusion
These tricks are super simple and will definitely speed up your PC or laptop running Windows 10. If you know some tricks to get the best performance in Windows 10 then you should tell us in the comments. To know more about Windows tips and tricks and the daily dose of Windows news then stay tuned to Windows Lifestyle.